Allocation of Marital Debt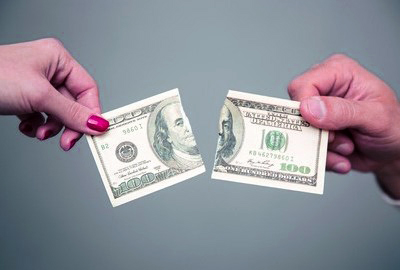 In addition to dividing marital property, a court in a divorce will likewise divide marital debts, which must be divided equitably. What is equitable is not necessarily equal. As a general rule, a person who is awarded an asset will become responsible for the debt associated with the asset. As another general rule, you should not be made responsible for the frivolous debts of your spouse, but you can be responsible for debts related to living expenses and debts that have a marital purpose.
Certain joint debts, like mortgages, will have to be refinanced into the name of the person who is awarded the property. In the case of real estate encumbered by a mortgage where one of the parties will be awarded the real estate, the terms of the Judgment or Marital Settlement Agreement should contain provisions that compel the party awarded the real estate to remove the other party's name from the mortgage byrefinancing the mortgage, paying off the mortgage, or being compelled to sell the property if a refinance or payoff isnot possible. Without express terms, a Judgment for Dissolution of Marriage does not automatically remove or eliminate the parties' financial responsibility to pay a mortgage if the parties are both borrowers on the mortgage. The mortgage is an agreement between the borrowers and the lender, who, in most cases, is not a party to the divorce. If you have concerns about protecting yourself from the debts incurred by your spouse, or from potential liability from joint debts, you should call Figiel Law Offices, Ltd. at 773.774.6084 to schedule a consultation with one of our attorneys.