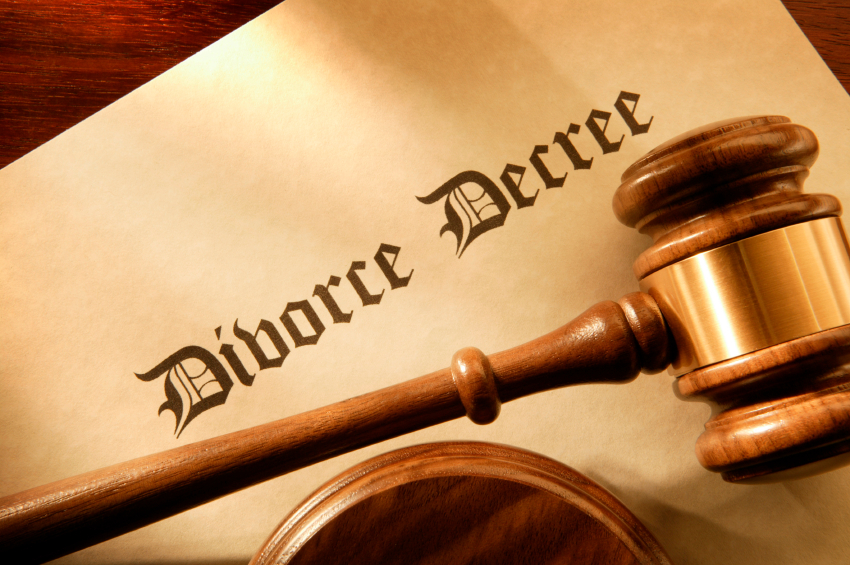 In Illinois, a divorce is called a dissolution of marriage and is governed by the Illinois Marriage and Dissolution of Marriage Act ("IMDMA"). A divorce proceeding is commenced by the filing of a Petition for Dissolution of Marriage ("Petition"). In order to file a Petition in Illinois, one of the parties must reside in Illinois at the time the Petition is filed and for a period of ninety days before the filing of the Petition or ninety days before entry of a Judgment for Dissolution of Marriage ("Judgment"). The Petition must be filed in the appropriate courthouse and the Petition for Dissolution must contain certain statutorily required information. A divorce case begins like all other civil cases, and the Petition will have to be served upon the other party in order for the court to obtain personal jurisdiction over that party. Alternatively, the other party can waive service of process by filing an Appearance in the matter, and voluntarily submitting to the court's jurisdiction. Residence in Illinois is enough to confer subject matter jurisdiction upon the court and service of process or the filing of an Appearance vests the court with personal jurisdiction over the parties. When starting a divorce, there are a number of important considerations, including properly drafting your Petition, and deciding upon the appropriate method of service for your matter. If you do not want to make a mistake in the filing of your Petition, call Figiel Law Offices, Ltd. at 773.774.6084 to schedule a consultation to speak with one of our attorneys.
Service of process is a vital part of correctly beginning the divorce case. The types of service include personal service, abode service, service by publication and service using the procedures of the Convention on the Service Abroad of Judicial and Extrajudicial Documents in Civil or Commercial Matters. If you know where your spouse resides, then you must serve them by personal or abode service. This is accomplished by hiring the local Sheriff's Office, or by hiring a Special Process Server. If your spouse resides in a foreign country that is a signatory to the Hague Convention for the service of documents abroad,and you know your spouse's address, then you must use those procedures set forth in the Hague Convention and not merely serve by publication. A special note,the Republic of Poland is a signatory to the Hague Convention. If all of this sounds confusing, you should call Figiel Law Offices, Ltd. at 773.774.6084 to schedule a consultation to speak with one of our attorneys.
Effective January 1, 2016, Illinois abolished all fault-based grounds for Dissolution of Marriage inIllinois. Accordingly, the only ground for divorce is irreconcilable differences. The fault-based grounds that were previously available included: mental cruelty, physical cruelty, adultery, willful desertion, habitual drunkenness or use of drugs, commission of a felony, transmission of a sexually transmitted disease and attempted murder are no longer available. Under prior law, although fault-based grounds existed in Illinois, many of the specific issues addressed in dissolution of marriage action were neverthelessdecided without regard for marital misconduct (including maintenance, child support, division of property, attorney's fees). Under prior law, the use of irreconcilable differences required a separation of two years, which could have been decreased to six months by signing a waiver. Under current law, the use of irreconcilable differences does not require a separation, but it will be presumed that irreconcilable differences have occurred if the parties have lived separate and apart for a period in excess of six months. If the separation is shorter than six months, then additional testimony will have to be presented during the final proceeding. The bottom line concerning the grounds for divorce, if a party wants a divorce, they will obtain a divorce as long as the court has both subject matter jurisdiction and personal jurisdiction.
When your divorce is finalized, you will receive a Judgment. You should have your copy certified by the clerk in order to have the most official copy of the Judgment. You will not obtain a divorce until all relevant matters are either resolved or reserved by agreement or a trial takes place. These include:addressing grounds for divorce, property division, debt allocation, maintenance (formerly known as alimony), allocation of parental responsibilities (formerly known as custody), parenting time (formerly known as visitation), child support and post high school education expense contribution. Most of the work in a divorce case is spent in resolving the relevant matters by a combination of negotiation and litigation. If you would like to obtain a divorce, call Figiel Law Offices, Ltd. at 773.774.6084.